Fly and manage your aircraft with confidence.
Bluetail greatly compliments maintenance tracking programs by allowing you to aggregate and digitize your FAA-mandated aircraft logbooks, supplemental manuals, and other important document into a single "source of truth." Aircraft records are now available when you need them most – pre-flight, maintenance, audits, compliance monitoring and asset sale.
With Bluetail, you'll be able to quickly and easily organize, search, share, update, record and print all of the most important information for your aircraft or fleet— from anywhere, from any device, on-demand. Even better, with a focus on secure and easy sharing, you'll be able to easily collaborate with your entire team of pilots, maintenance personnel, regulatory agencies, partners and more!
Getting started with Bluetail is, by design, fast and easy. From the moment you contact us, through document scanning to the organizing of your aircraft records, all our clients are afforded the "white glove" treatment every step of the way. And, should you have a technical question regarding a logbook entry, maintenance records, an FAA/OEM directive – anything! – we have an experienced A&P on staff who is available to ensure you get the support you need.
We will digitize and OCR all of your paper aircraft records – for FREE, with a one-year commitment – using a process that is easy, fast and, most importantly, safe and secure. Records that we will scan include, but are not limited to, logbooks (airframe, engines, APU, props, etc.), supplementary manuals, maintenance records, FAA forms (337, 8130-3, etc.), MMEL and various legal documents. Once scanned, we then assist you in organizing and "tagging" such information within the Bluetail app.
Integrations that matter.
Administrators can set up the integration and choose the folders that they'd like to bring over. Sync folders automatically or on demand.
Similar to the Google Drive integration, we make it easy to migrate your digital assets from Drop Box directly into your Bluetail logbooks and registry.
Import Microsoft Office files and documents to free up One Drive storage space and keep all aircraft data together.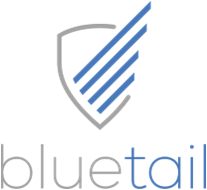 Easily extract documents from your maintenance tracking system, flights logs, or any app you use to manage your aircraft and with one click directly into Bluetail.
At Bluetail, we consider ourselves a part of your aircraft management team! We're here to help you every step of the way— from account set-up your planes to making the most out of each and every feature.
Whether you need some help with adding an aircraft, or you want to learn how to maximize a specific piece of the software, our team of customer success experts are just a phone call or email away – unlimited email and online support come with each subscription.